New coins in 2016 will feature images from Shakespeare plays and Beatrix Potter stories.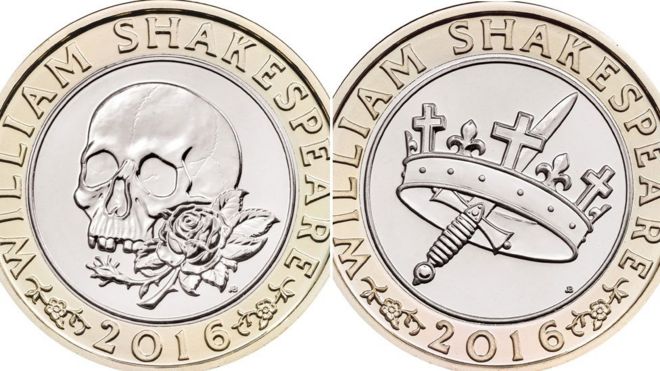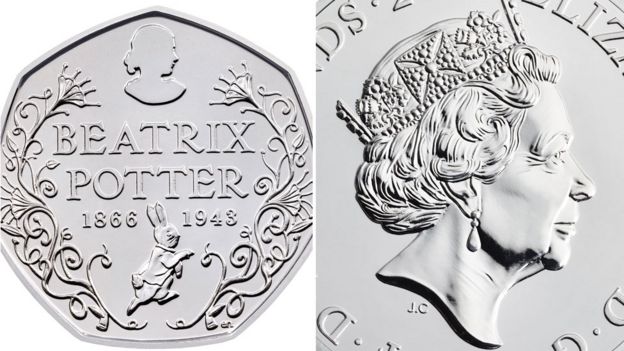 The latest portrait of the Queen also appears on all seven new coins.
A skull and rose, and a crown and sword are just some of the pictures that will be on £2 coins to represent Shakespeare's work.
To mark 150 years since the birth of Beatrix Potter, a 50p coin has been designed with Peter Rabbit on.
The Royal Mint, who make all of the UK's money, say the new coins are meant to give a snapshot of Britain over the past 1,000 years.
CBBC
Newsround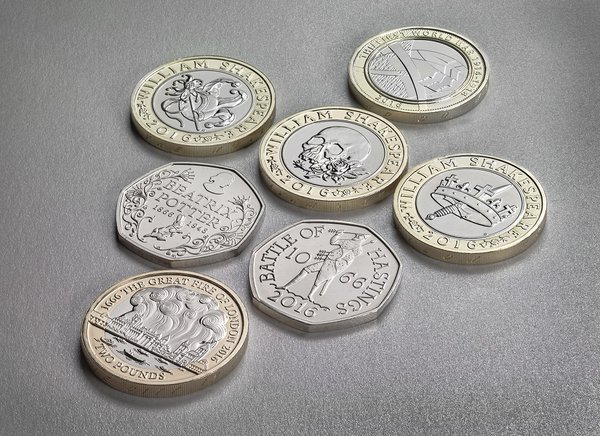 The Royal Mint has released a series of new coins for 2016 including a £2 with a
representationof Hamlet's court jester Yorick's skull to mark the 400th anniversary of
William Shakespeare's death. The coins that have been revealed today (1 January) will
feature three
designs to represent the Bard's work.The skull placed next to a thorny
rose represents Shakespeare's tragedies while the history plays are represented by a £2
coin with a crown
design, and his comedy works are reflected by a motif of a jester's
hat.
Another new £2 coin
shows the London skyline ablaze to mark the 350th Anniversary
of
The Great Fire of London in
1666.
Royal Mint designs for new 50p coins have also been revealed with two celebrating
the
life
and works of children's author Beatrix Potter on the 150th anniversary of her
birth.
One
features a silhouette of the author and the second a portrait of her most
famous
children's character, Peter Rabbit.