The annual Harbin Ice and Snow Sculpture Festival takes place in China's north-eastern province of Heilongjiang.
It's expected to draw hundreds of thousands of people to see the sculptures.
The festival began in 1963 but was not held for many years before beginning again in 1985.
This year's theme is Pearl on the Crown of Ice & Snow...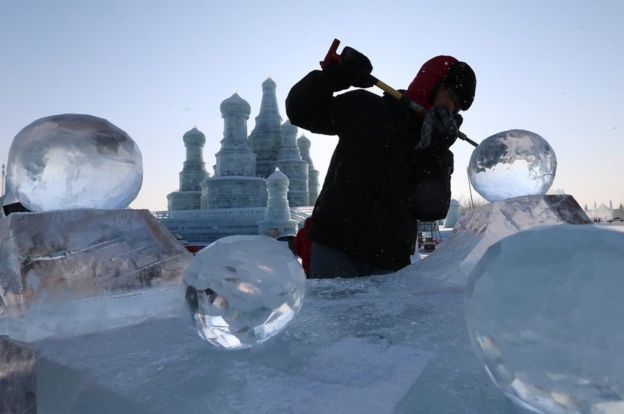 Workers have been putting the finishing touches to many of the sculptures.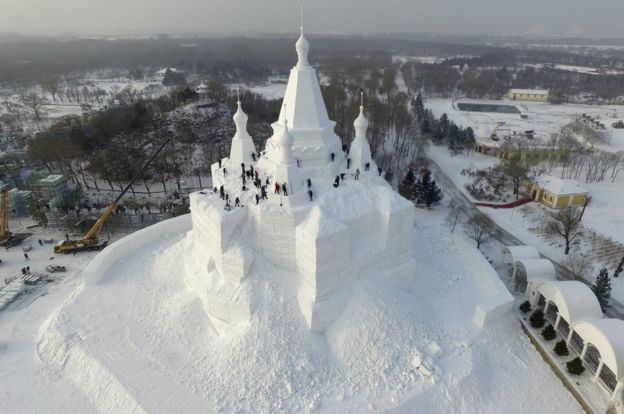 This large sculpture began to take shape in December as workers carved it out of the ice.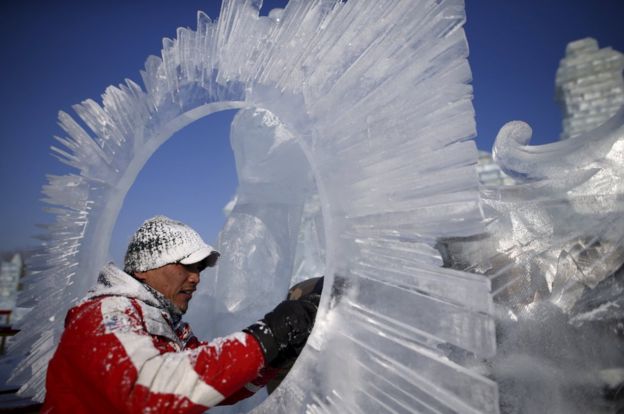 Here a worker polishes a delicate ice sculpture...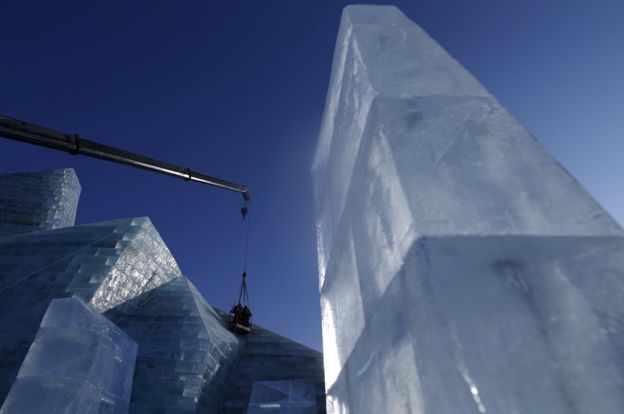 ....while others are lifted by crane to the top of one of the larger pieces on show.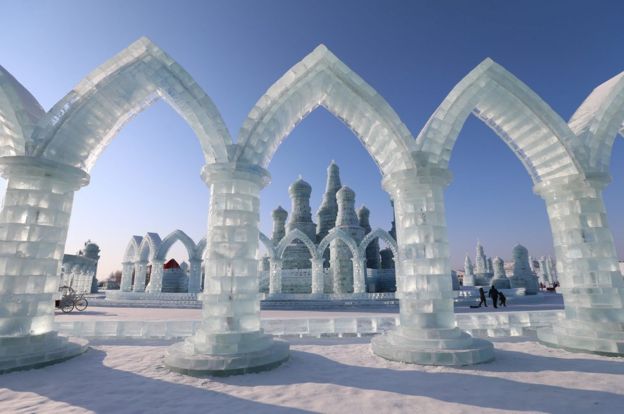 The ice is cut from the nearby river and teams from different countries take part in the event.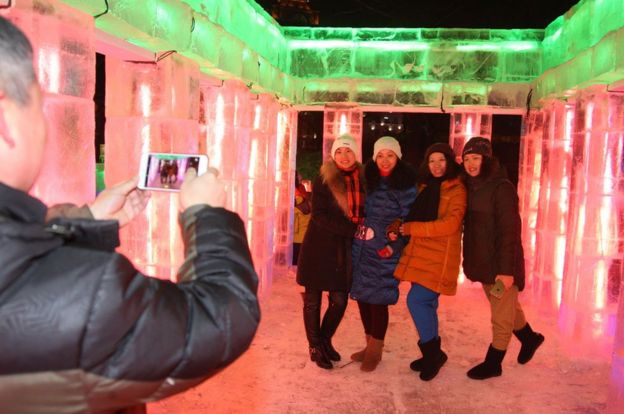 At night, the ice is illuminated with colourful light that draws tourists from all over the world.