Astronaut Tim Peake blasted off into space today to become the first British man ever to board the International Space Station.
He'll now spend six months on board the ISS carrying out science experiments and trying to get young people more excited about space travel.
The European Space Agency (ESA) have confirmed that Tim and the crew have successfully connected to the International Space Station.
Now there will be two hours of checks and work before the three men can float into the ISS and meet the rest of the astronauts.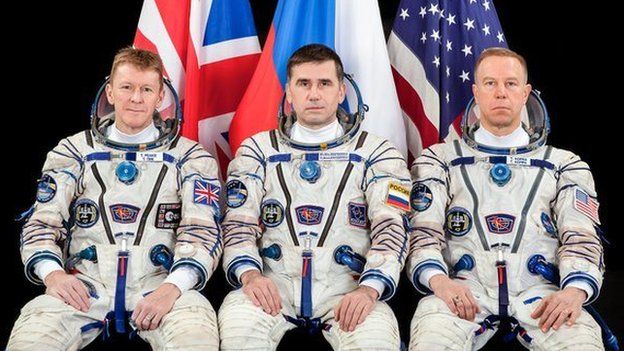 Tim Peak (on the left ) and his crew
After a few failed attempts to connect automatically Tim and the crew are now controlling the approach to the International Space Station manually. (CBBC Newsround)