The least expensive tropical island presently listed by Sotheby's International Realty is a tiny stamp of scrub and sand in French Polynesia called Motu Matatahi. It's an hour by boat from the Bora Bora airport, and its purchase will set you back 270,000 American dollars. In contrast, the Chilli Island two-person motorised floating lounge chair starts at a mere 13,000 euros (about $14,800). And unlike Motu Matatahi, Chilli Island has cup holders and a stereo.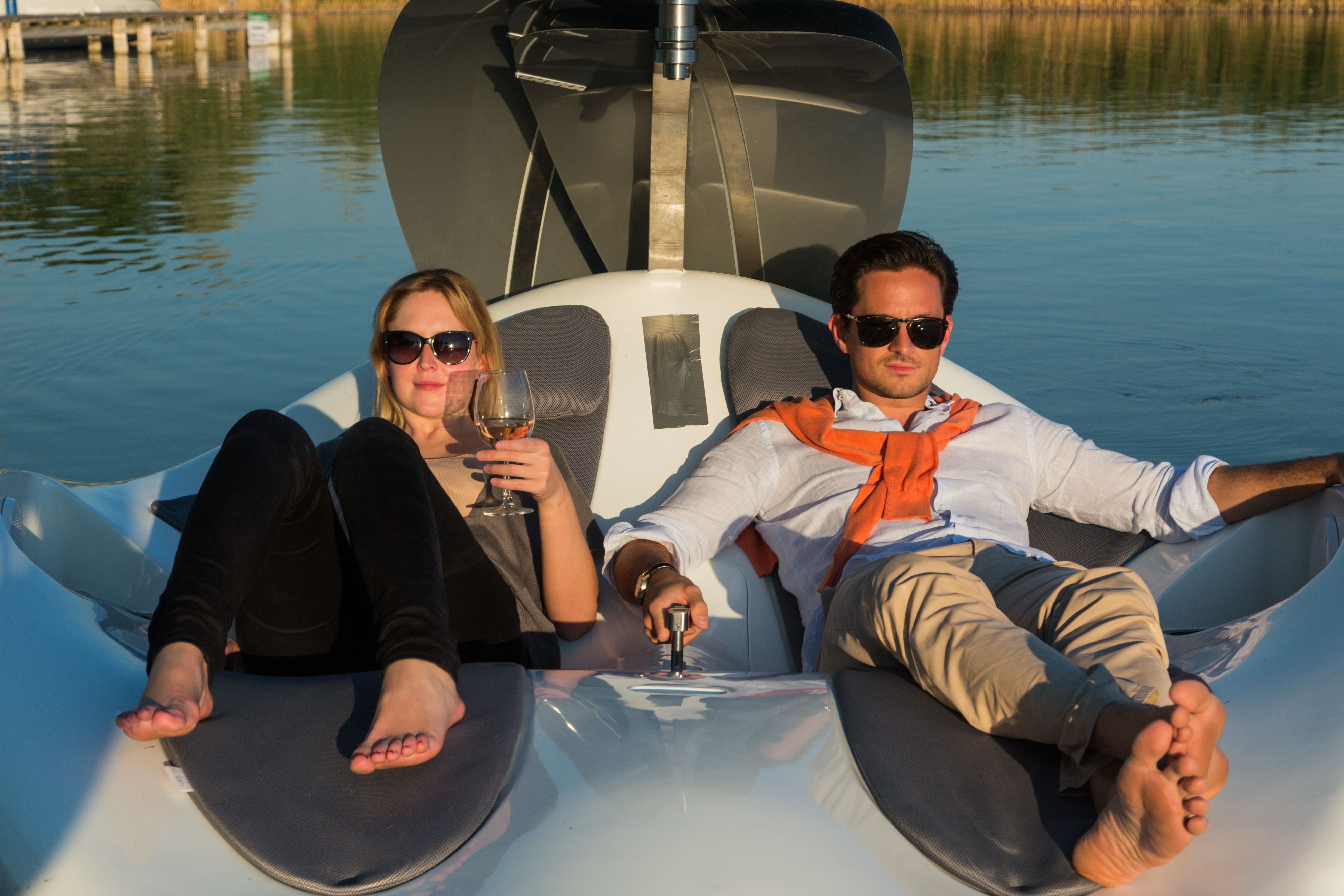 Designed first and foremost as a water toy for beach resorts, the Chilli Island (which hails from landlocked Austria), offers a pair of padded seats a permanent state of recline.
The structure, which measures about 8ft from stem to stern, is made of a combination of polyethylene and fibreglass and, fully equipped, weighs about 440lbs. Buyers can opt for one of two Torqeedo electric motors: an open-water 1kw version or a kiddie-pool 0.5kw version, both of which offer a run time of about 6hrs on a charge and neither of which will be breaking any water speed records.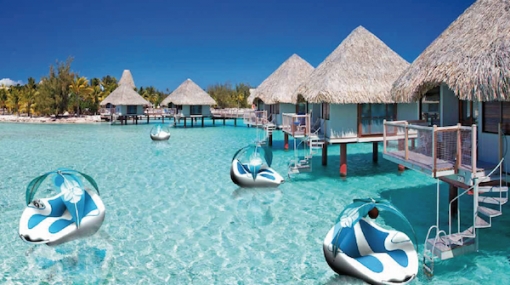 Controls are simple: A pop-up tiller changes direction and a thumb-switch controls speed. A small liquid-crystal display shows battery level, speed and motor position. As they might on Motu Matatahi, residents of Chilli Island can escape the tropical sun beneath adjustable palm fronds. But the Chilli ups the ante with a built-in bottle cooler and a waterproof sound system with streaming Bluetooth capability. A re-entry ladder and LED underwater illumination makes falling overboard a little less traumatic. (from BBC News)