The US has reopened its embassy in Cuba more than 54 years after it was closed, in a symbolic step signalling the warming of ties between both countries.
John Kerry, the first US Secretary of State to visit Cuba in 70 years, presided over the ceremony in Havana.
The US flag was presented by the same US marines who brought it down in 1961.
Cuba reopened its embassy in Washington last month. But issues remain, with Cuban leader Fidel Castro blasting the US for not lifting its trade embargo.
In an open letter on Thursday, Mr Castro said the US owed Cuba millions of dollars because of its 53-year-long embargo. The letter makes no mention of the reopening of the US embassy.
Historic visit
Mr Kerry called for political opening in Cuba, ahead of the ceremony on Friday, which he said was a "historic moment".
"The people of Cuba would be best served by a genuine democracy, where people are free to choose their leaders," he told a crowd of hundreds gathered outside the embassy building.
Three retired marines who lowered the American flag for the last time on 4 January 1961 handed it over to marines to raise it once again in Havana as the American national anthem played.
"I'm gonna love seeing that flag go back up," said former marine Jim Tracy, 78, in a US State Department video released ahead of the ceremony.
Fidel Castro: Cuba's revolutionary leader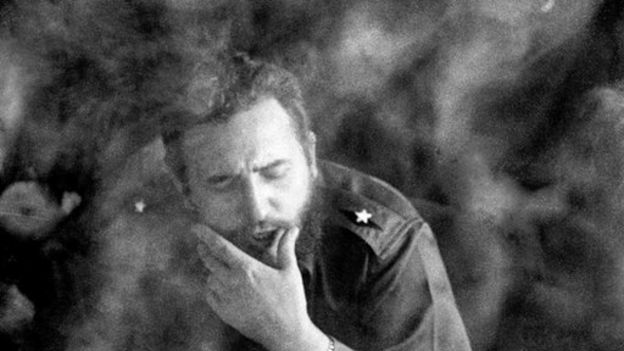 Castro survived over 600 assassination attempts to become the longest serving non-royal leader of the 20th Century

In 1959 he took power in the Cuban Revolution after several years of guerrilla warfare in the mountains

The CIA sponsored an unsuccessful invasion by 1,500 Cuban exiles at the Bay of Pigs in 1961. Castro took personal charge of the defensive operation

In 1962 the Cuban Missile Crisis brought the world to the brink of nuclear war

125,000 Cubans emigrated to the US in the Mariel Boatlift in 1980

In 2008 Castro stepped down from power and handed over the reins to his younger brother Raul.