Ramadan is the holiest month in the Islamic lunar calendar.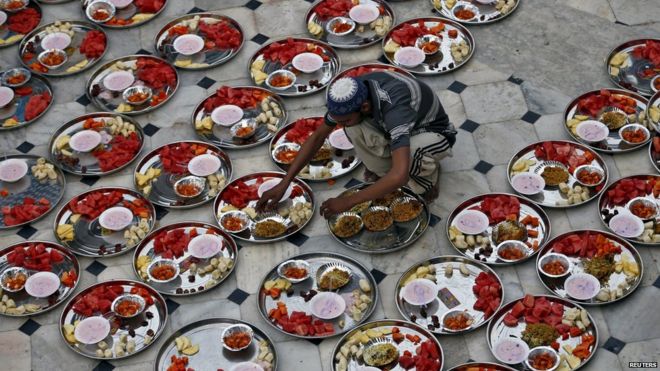 lftar is a time for people to come together during Ramadan whether at home or at the mosque
Muslims have spent the past month abstaining from eating and drinking from sunrise until sunset.
They end the fast every day with an iftar meal where families and communities come together.
The month of Ramadan is a challenging time for fasting athletes.
The debate re-ignites every year, especially in the West, on how Muslim athletes can manage the requirements of the holy month and yet be able to perform at the highest level.
England and Worcester cricketer Moeen Ali, says fasting has not affected him on the pitch.
Moeen Ali: It (fasting) is very tough but it's very rewarding
R
amadan is all about families eating and praying together.
People return to their homeland to celebrate Eid or the end of Ramadan with their extended families.
From BBC News