It's exactly 100 years since the teenage Willie Hutchinson stumbled across a few pieces of opal while walking in the Australian Outback.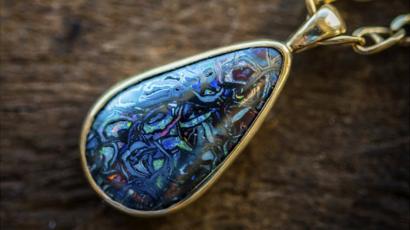 There with his father to prospect for gold, the youngster's chance find led to a gemstone mining boom and the establishment of the town of Coober Pedy.
Today, the settlement even refers to itself as the "opal capital of the world", with the wider Australian deposits producing more than 80% of the world's precious opals.
Coober Pedy's gemstones are known for their clear or whitish colour, but some will dazzle like a rainbow. Experts talk of "church windows" to describe examples that mimic stained glass.
This is a designation being devised by an international group of geologists. The intention is to name and define those stones deemed to have particular significance in human culture.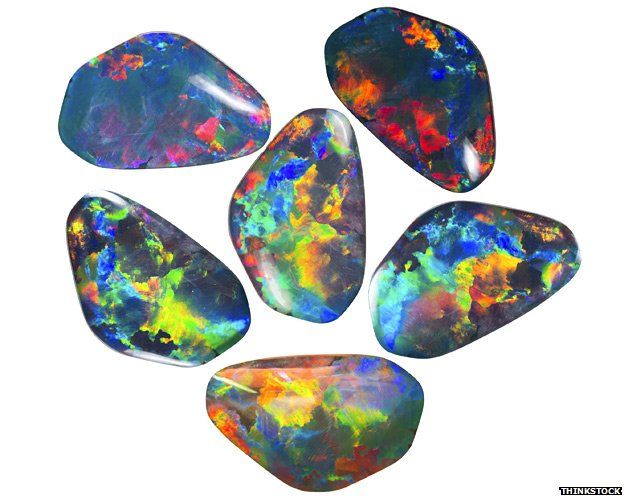 Tiny spheres of silica stacked inside opal split up the light into dazzling rainbow colours
But there are also many famous ornamental and precious stones that could claim equally significant heritage, and as a consequence the geologists now find themselves examining the limits of qualification.
GHSR status - no stone has yet been designated - will be important for architects and conservators when they have to restore old buildings, for example.
It will make it easier for them to stipulate very specific materials, confident in how they will perform and weather over time.
It may also offer some protection to the quarries and mines from which the designated stones are sourced.
If nothing else, GHSR status would be a marketing fillip.
Only those marbles from Tuscany in Italy could rightfully lay claim to the name "Carrara"; "Welsh slate" would be just that; and, if awarded the status, only the precious opals from Down Under could say they were "Australian".
From BBC News