The Portuguese Maria Conceição is the first Portuguese woman to climb the highest mountain in the world to raise funds for a foundation that she founded to support the needy in Bangladesh.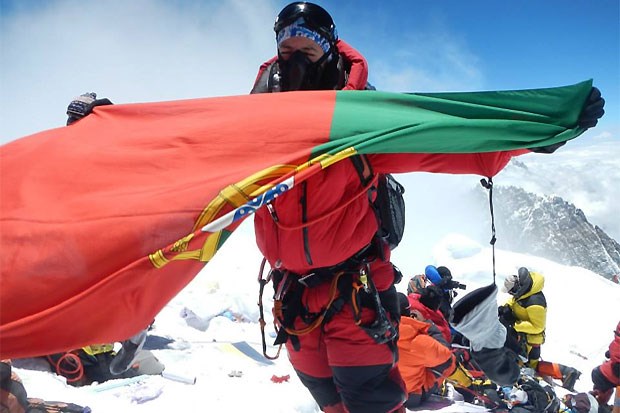 Maria da Conceição founded the Dubai-based Maria Cristina Foundation in 2005 after witnessing the extreme poverty of Bangladesh while she worked as a flight attendant for a UAE airline.
After travelling toBangladesh with her job for the first time in 2003, "Maria was unable to forget what she witnessed and one month later she returned to Bangladesh determined to help the impoverished community", the Foundation's website explains.
In July 2005, with the support of family, colleagues and friends, Maria started a charity project to help the many families in Bangladesh, starting with a one-room school.
Maria has, since 2005, been developing and running humanitarian projects in Bangladesh focusing on providing free education to children, thus breaking the cycle of poverty.
To financially buoy the foundation Maria frequently partakes in various gruelling fund-raising challenges, including the London and Dublin Marathons, climbing Mount Kilimajaro, trekking to the North Pole in 2011, and completing seven marathons in seven continents in seven consecutive days (the 777challenge).
From
A Dubai-based philanthropist has successfully climbed Mount Everest.
Portugal-born Maria Conceicao completed her ascent last week to raise funds to help improve the lives of children in Bangladesh.
The founder of the Maria Cristina Foundation is now descending the mountain through the same harsh sub-zero climate.
She is scheduled to be back in Dubai during the first week of June.