A promise is a promise:
Time for action to end violence against women.
"There is one universal truth, applicable to all countries, cultures and communities: violence against women is never acceptable, never excusable, never tolerable."
Secretary-General Ban Ki-moon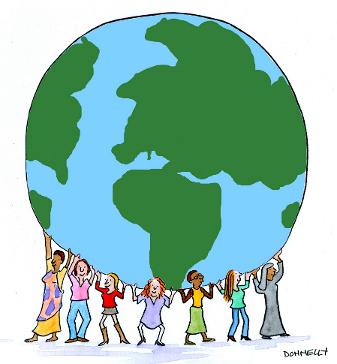 International Women's Day has been observed since in the early 1900's, a time of great expansion and turbulence in the industrialized world that saw booming population growth and the rise of radical ideologies.
International Women's Day is annually held on March 8 to celebrate women's achievements throughout history and across nations. It is also known as the United Nations (UN) Day for Women's Rights and International Peace.
T
he International Women's Day logo is in purple and white and features the symbol of Venus, which is also the symbol of being female. The faces of women of all backgrounds, ages, and nations are also seen in various promotions, such as posters, postcards and information booklets, on International Women's Day. Various messages and slogans that promote the day are also publicized during this time of the year.